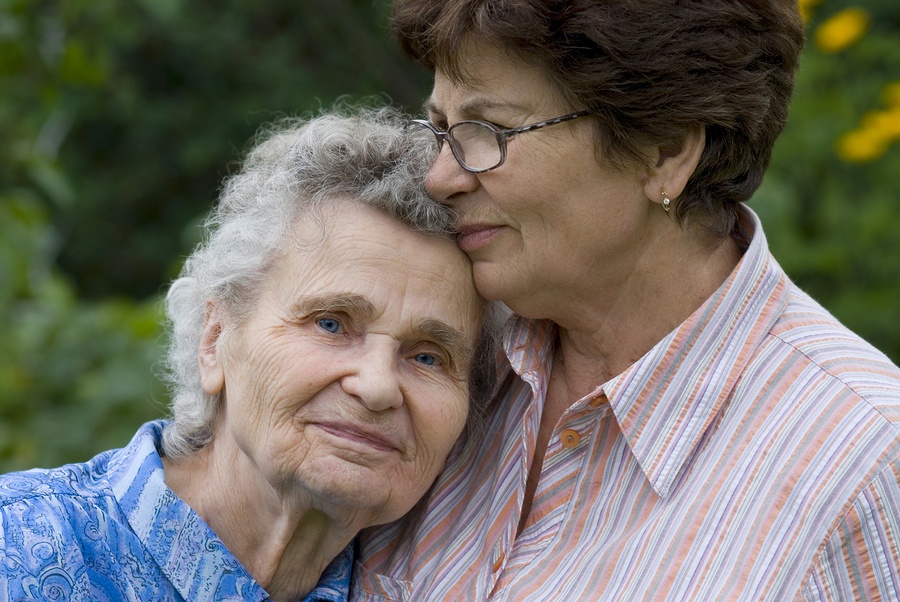 With so many families relying upon two incomes to make ends meet, taking time away from work to care for an aging parent put a strain on the budget. Minnesota offers programs for family caregivers to lessen financial hardship.
According to the Minnesota Leadership Council on Aging, 600,000 adults in Minnesota act as caregivers for their aging parents providing the equivalent of $7.1 billion in unpaid care each year. The AARP reports 42 percent of Americans cared for a parent at some point during the past five years. As the Baby Boomers head into their golden years, these numbers are likely to increase significantly, yet the budgets of most families are under strain even in two-income households. Fortunately, some family caregivers in Minnesota are eligible to receive compensation for their efforts when they qualify to act as Personal Care Assistant (PCA) under Minnesota's Medicaid program and the older adult is eligible for the Cash and Counseling program, which is one of the Consumer Directed Community Supports provided by Minnesota's Department of Human Services
Eligibility for Consumer Directed Community Support PCA Compensation
Since a variety of different waiver programs and grants fund Consumer Directed Community Support services, both the elderly and disabled people of all ages are eligible to have family caregivers receive compensation.
If you care for a family member who is
Coping with a brain injury
Chronically ill and would be in the hospital if s/he did not have assistance
Likely to go into a nursing home if s/he did not have help with daily living activities
Developmental disabled
Sixty-five or older and eligible for Medicaid
Sixty-five or older, enrolled in Medicare Part a and B, and receives Medicaid
Diagnosed with Alzheimer's Disease
Contact your local Department of Health Services, Areas Agencies on Aging, or home health care agency  to learn how to reenroll in the Consumer Directed Community Support PCA program.
Family Caregivers of Some Disabled Veterans Receive Monthly Stipends
Many service members returned from Iraq and Afghanistan with disabilities and need help with their daily activities to stay at home. The Veterans Administration provides monthly payments, reimbursement for travel expenses, as well as health insurance for family caregivers of veterans who incurred disabling injuries during their service after September 11, 2001. The average monthly stipend family caregiver's receive is $1600. The VA also pays for personal care assistants and respite care.
New Law Helps Minnesota Employees Care for Elderly Parents
While the Family and Medical Leave Act (1993) requires employers to allow employees to take leave for up to 60 work days each year to care for parents with a serious medical condition, the law does not require employers to compensate workers who take advantage of the FMLA. Since few families cannot survive losing two months of income, they are not able to care for their aging parents. As a result, the family has no other choice but to transition their elderly loved one to a nursing home. A new Minnesota state law, which went into effect August 2013, offers another option these families.
Prior to August 2013, employers did not have to allow their workforce to use accrued sick leave to care for their parents with serious medical conditions. The new law, sponsored Rep. Rick Hansen, DFL-South St. Paul, now requires employers with more than 20 employees to allow workers to use their sick leave to tend to the needs of their ill or disabled parents. While this eases the financial burden for about 30 percent of working age adults who take time off to care for their parents, many employees still need to find other options to ensure their parents' needs are met. If an elderly or disabled loved one needs transportation to medical appointments, assistance with daily living skills, or supervision, a home health agency can help to see if the individual is eligible for Minnesota's Personal Care Assistant program.
The Advantages of Home-Based Care for the Elderly/ Disabled Adults and Their Caregivers      
The Robert J. Wood Foundation recently released a report (PDF) summarizing 10 years of outcome data for the Cash and Counseling program. Some of the benefits enjoyed by senior citizens and disabled adults who receive personal care assistance in their homes include the following:
Adults in the Cash and Counseling program were 40 percent less likely to report they had unmet needs than those who did not receive PCA services or who were in a nursing home.
Elderly adults who remained in their homes and received PCA services were less likely to fall, develop infections, or suffer with bedsores than those who did not receive services or who were in nursing homes.
Ninety percent of the participants in the Cash and Counseling program report they were "very satisfied" with their quality of life.
The study also found benefits for the family caregivers who received payment for caring for the infirmed loved one:
A significant decrease in financial worries and emotional stress
Fewer work disruptions due to emergencies
Improvement in their quality of life
Additional Resources for Family Caregivers
To learn more about compensation for family caregivers, contact a Minnesota home health agency or one of the following community agencies:
National Resource Directory for Wounded Warriors in Minnesota